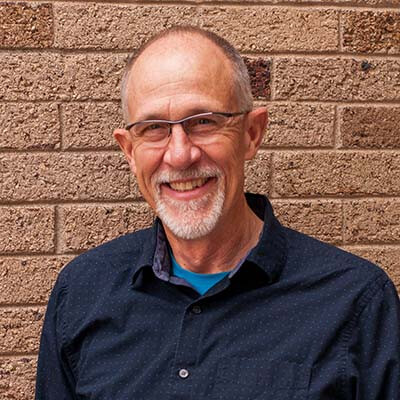 Campus Pastor
I grew up as a missionary kid in South Korea. Our family moved to Southern California when I was a teenager. I met Jolene the day we both enrolled in college. Jolene is an Iowa girl who moved with her family to Colorado when she was a teenager and ended up in California to attend college. Jolene and I have been married for 31 years. We enjoyed raising our three children in Colorado and are now having a blast with our three grandchildren. Two of our children and two of our grandchildren live in the Twin Cities area.
Justin, our youngest son, has been part of Eagle Brook for several years. We've enjoyed watching him mature in his faith at Eagle Brook, building on the Christian foundation he received at home. In the summer of 2007 Justin urged me to submit my resume for the campus pastor position at Spring Lake Park. Though I wasn't looking to leave the multi-site church we were planting in Arizona, I felt God was leading me to investigate the opportunity. Looking back, I can see how God used my life experiences to prepare me to serve as campus pastor. Throughout 30 years of starting ministries and planting churches, nothing has been more exhilarating than helping launch the third campus of Eagle Brook Church.
Jolene and I are putting our roots down in Minnesota. We are eager to make new friends and explore a part of God's magnificent creation that is unfamiliar to us. Above all, we are giving glory to God for accomplishing his purpose in our lives.