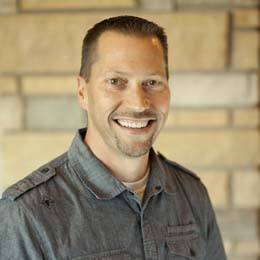 Campus Pastor
I grew up locally in White Bear Lake and met my wife Amy while in high school. We started attending Eagle Brook in 1998 and immediately felt at home, partly because of the comfortable and friendly environment, but mostly because of the way that God's truth is communicated in a relevant way. Neither of us knew what was in store.
After joining a small group and learning what real community was like, I was asked to volunteer on the leadership team that was developing ways to offer biblical community to the entire church. From that volunteer experience I was asked to join the staff as pastor of groups. As God often does, he asked me to take another step of faith and I accepted the Teaching Pastor role in the fall of 2005.
Amy and I have three kids, Josh, Samantha and Cole, and I enjoy golf and hunting.