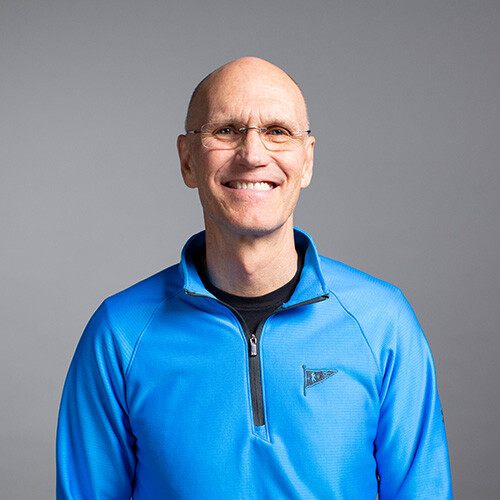 Senior Pastor
I love being the senior pastor of Eagle Brook Church. It's been a tremendous ride since 1991. For some pastors, ministry is a vocation. It's not a vocation for me. Leading people to Christ is a desire placed in my heart by God. It's my pursuit to present God to people in a joyful, excellent way through each service and program.
My wife Laurie and I have two amazing children, Megan and Dave—and a dog who has flushed and retrieved more pheasants than I can count. My parents and siblings provide a network of pastoral support because all but one family member is a pastor or the wife of a pastor. They are an immediate and ongoing reservoir of ideas, insights, and support to assist me in doing ministry.
Finally, I love life, laughter, and pretty much every sport there is. And I will be very disappointed if there's no hunting and fishing in heaven.