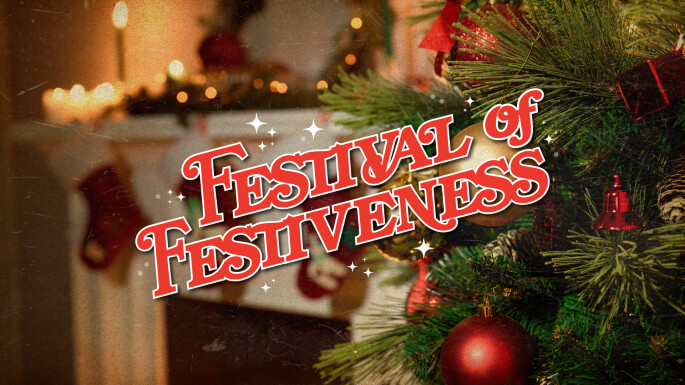 Festival of Festiveness is our Christmas party, and we are pulling out all the stops!
Show up at the right time! Here's when the party is happening for you:
Ground Zero (middle school) // 6:15-7:30 pm
Revolution (high school) // 7:30-9:15 pm
*Hey, Rochester! We're rescheduling Festival of Festiveness for Dec. 16 at the Mayo Civic Center—same time, same festiveness!
Christmas has a way of giving everyone a warm fuzzy feeling—the lights, the music, the movies. And this year at Festival of Festiveness, we're embracing all the warm fuzzies. There will be hot chocolate, great music, tons of fun, and a message about the greatest gift that has ever been given. Grab a friend and come to Festival of Festiveness!