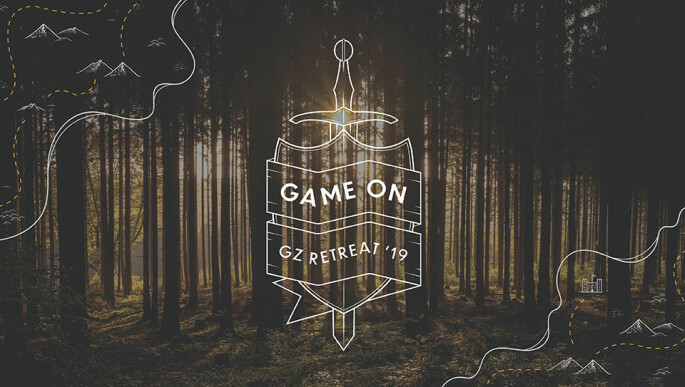 As Christians, we're in an EPIC battle! Did you know that?! Every day we face a spiritual enemy who is trying to steal, kill, and destroy our joy and purpose in life. And as middle school students we're not going to lay down and take it! It's GAME ON!
This year at our Middle School Retreat (grades 6-8), we'll learn about the battles we face, talk about how to train for it, where we get our power and victory, and how we can find protection for everyday when we go back to school and home. Plus, we'll have a ton of fun all weekend long!
There will be high-energy chapel sessions, hilarious games, excellent food, and tons of free time to try a high ropes course, play some ping pong, do some rock climbing, or just hang with your friends. Don't miss GZ Retreat 2019!


---

Retreat Dates

The retreat dates span two weekends this year and will be hosted at two different camps because of the large number of students attending. The same content and events will take place each weekend and at each camp. If you can't make the weekend your campus is scheduled to go, you are welcome to join the other weekend.
March 29-31

Weekend #1
Anoka / Blaine / Wayzata
Trout Lake Camp
White Bear Lake / Woodbury
Camp Shamineau
April 5-7

Weekend #2
Lino Lakes / Spring Lake Park
Trout Lake Camp