Let the games begin!
Hey, high school people. You don't want to miss Rev Event… seriously.
You'll join a team, compete, play games, worship, dance, laugh,
(win a giveaway??), learn about Jesus, and make memories.
You're not even ready for the fun you're gonna have,
but don't let that stop you!

Here's what you need to know. ⬇️
Rev Event
Who: Incoming 9th – outgoing 12th grades
When: Wednesday, June 22 // 10 am – 10 pm
Where: Eagle Brook Church – Lino Lakes
How Much: $30/person*
*Includes breakfast, lunch, and dinner.
On your marks...
Opening ceremonies
Rev Event will start with an extravagant display of awesomeness, and you should be there.
Competition


The teams will compete for the title of the ULTIMATE REV EVENT CHAMPION. Worth it.
Food


Do you even have to ask? Lunch, dinner, snacks, and drinks will be provided thorough the day.
Worship + Message

The most important part—we'll learn about Jesus. He loves you, friends.
Closing Ceremonies
The most epic way to end the day. And that's all we can say.
...get set...


Early Bird Details

gold

Register by April 1
What You Get:

A "Gold" Medal
$10 Off Registration
1000 Team Points*
Rev Event
Merch

Silver

Register between April 2 – May 1
What You Get:

A "Silver" Medal
Rev Event Stickers
500 Team Points*

Bronze

Register between May 2 – June 22
What You Get:
A "Bronze" Medal
100 Team Points*
...GO!


*All campuses are split into three teams. When you sign up you can earn EXTRA points to put your team ahead!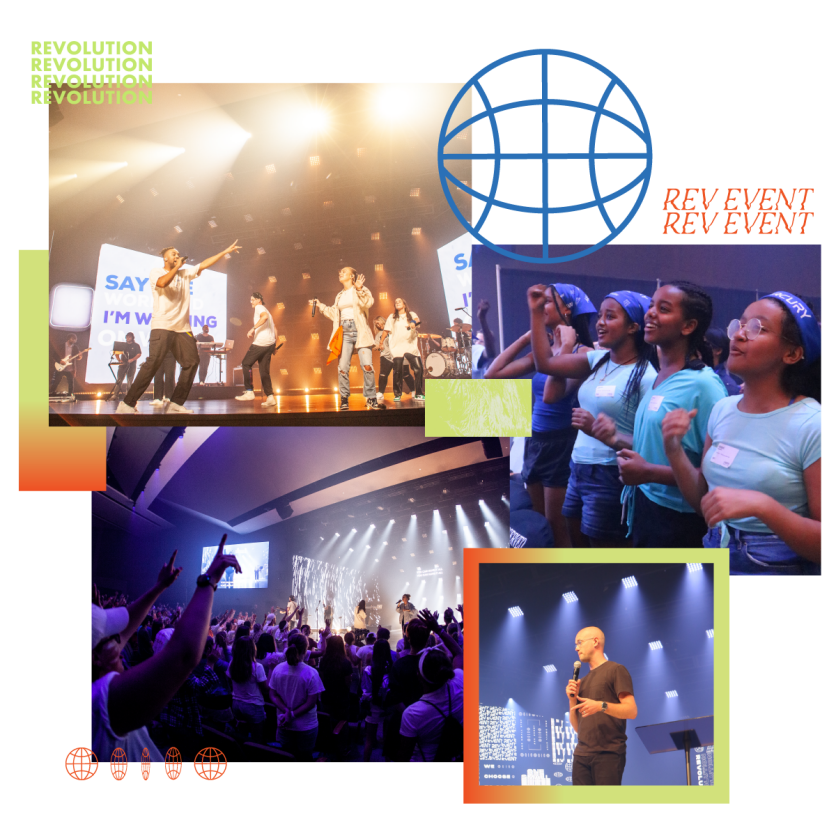 You might be wondering…
Who can come?
Any and every high school student! Whether you just finished 8th grade or you just graduated, you're invited.
Is transportation available?
Are refunds available?
What should I wear + bring?
Clothes you can COMPETE in!
*sports*
Go all out with your team colors* + athletic apparel.
The white team // Ham Lake, Lino Lakes, Spring Lake Park
The blue team // Lakeville, Rochester, White Bear Lake, Woodbury
The orange team // Anoka, Blaine, Wayzata
Bring extra cash for snacks at the café and food trucks!
Want to volunteer?
We'd love to have you! There's a ton of flexibility. You can serve for all of Rev Event or just one shift. Want to be right in the action with students? Perfect. Prefer to stay behind the scenes? Fantastic.
No matter how you'd like to be involved, there's a role for you.