Get Connected In A Small Group
We aren't designed to navigate life alone. Instead, God created each of us to be in rich, authentic community with others. Being part of a small group is the best way to build lasting friendships, experience genuine community, and grow spiritually at Eagle Brook.
A small group is a group of people who meet together on a regular basis to grow in their faith. Groups can be formed around a life stage, topic, activity or common interest.
---
Three Steps To Find Your Group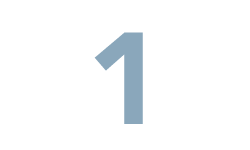 Browse Group Finder
Click below to find a group. You can filter groups using the drop-downs to find the perfect group for you.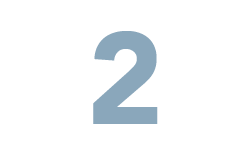 Contact The Leader
Fill out the form to contact the group leaders and learn more about their group.
Meet The Group
Choose the group that interests you most, and make plans to try it out!
---
Lead A Group
Small group leaders help create environments for people to develop and grow in their relationship with Christ. You don't need to be an expert in the Bible to lead a group—if you have a personal relationship with Christ and a willingness to host and facilitate discussions, you can lead a group!
---
Frequently Asked Questions
A group of three or more people who gather regularly to hang out, study the Bible, and pray together. It's one of the best ways to grow in faith and build relationships.


We offer a wide variety of groups, from groups for couples, men, women, young adults and singles to groups formed around various interests or activities. Some groups meet in their workplaces around the Twin Cities. We also have care groups for people going through a difficult season in life (addiction recovery, divorce, grief, cancer, etc).


In a small group, you'll meet in someone's home, at a coffee shop, your workplace, etc., and you'll go through a small group study, read and discuss Scripture, or pray together. We love to see groups get together outside of their normal meeting time to build friendships!


Each group determines their own meeting schedule. Most groups meet either weekly or every other week, on various days of the week.


Typically childcare is not provided, however, some groups figure out childcare together by hiring one babysitter to be on-site and watch all of the kids.


The truth is that not everyone will find the best fit with the first group they try. Contact a few different group leaders and see what the best fit for you is. If you join a group and feel like it's not the right one, that's ok! Simply let the group leader know, and try out a new one. You can also start a group of your own with friends, neighbors, or coworkers!