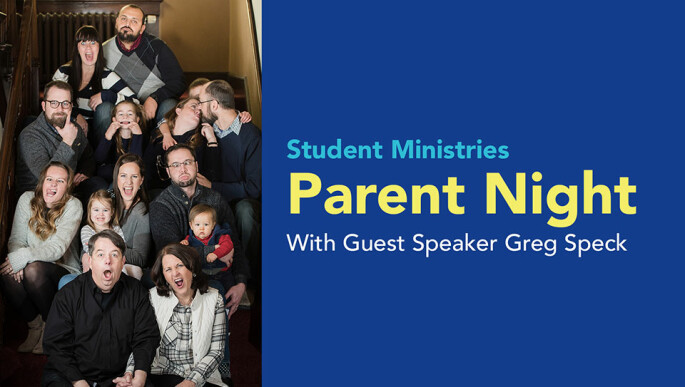 ---
Wednesday, October 10
Anoka, Lino Lakes, Spring Lake Park, Woodbury, White Bear Lake Campuses
Monday, October 15
Blaine Campus (meeting at Spring Lake Park)
View More
About the evening

This will be an extra special evening for parents, filled with encouragement and insight into Eagle Brook's student culture. This year we have Greg Speck, a nationally known youth communicator, coming to speak to parents during our small group time and also give the main message for Ground Zero and Revolution.
6:15 pm // Parents of Middle School Students
7 pm // Parents of High School Students
Questions?