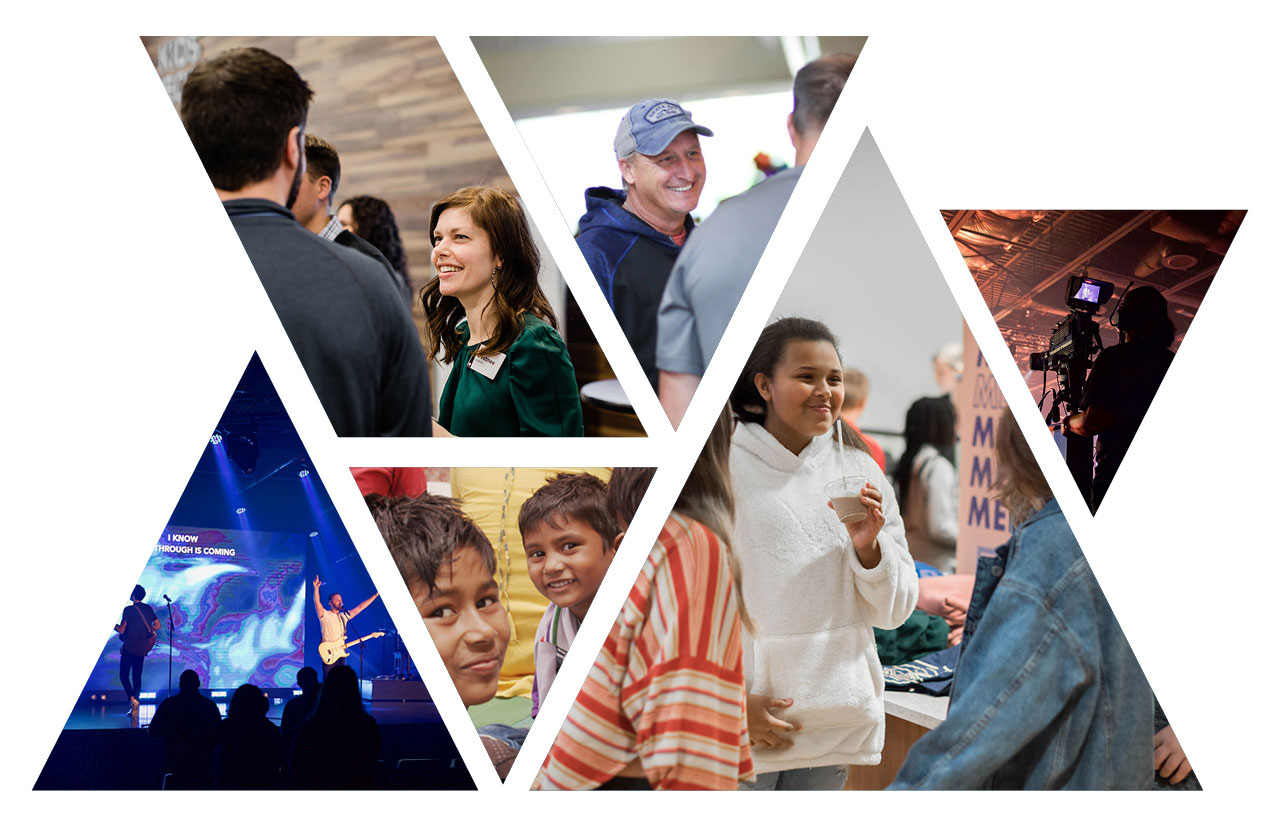 It's about what we want for you––not from you.
---
Are you up for the challenge?
Here's what it's going to look like: Give the first 10% of your income by tithing for three months. It's one of the most tangible ways you can live a generous life.
When you sign-up to take the 90-Day Challenge, you'll receive a series of emails to cheer you on over the next three months. Each email will contain a powerful, short story of what God does when people like you live out the value of generosity.
We believe God will do incredible things in your life over the next 90 days. And, if you don't experience a season of growth in your relationship with Him, let us know. Because if God didn't show up in your life during this season of giving, we'll refund 100% of the money you gave during the 90-Day Challenge—no questions asked.
I am praying that you will put into action the generosity that comes from your faith as you understand and experience all the good things we have in Christ.
-Philemon 1:6
---
Additional info
Tell me more about refunds...
How much of my tithe can be refunded?
We will refund 100% of the tithe you gave during the 90-Day Challenge period. This period begins on the day you submitted your commitment form. Tithes or offerings given prior to this date will not be refunded.
How long do I have to request a refund?
Requests for refund must be received within 120 days of when you submitted your commitment form—30 days after your 90-Day Challenge ends. You do not have to wait until the end of your 90 Day Challenge period. You may request a refund at any time as long as it falls within 120 days of when you submitted your commitment form.
How do I request a refund?
Email us or send a written request to: Finance Department, 7015 20th Ave., Centerville, MN 55038. All refunds, regardless of how the tithe was given (check, credit card, cash), will be issued by check and mailed to the address on file.
What about taxes?
Will I receive a year-end tax statement?
Yes, your gifts will be recorded and tracked with a giving statement available by the end of January.
I filed my tax return, claimed the tithe and then requested a refund. What should I do?
If you claimed a deduction on your income tax return for the tithe that was later refunded, you should consult with a tax advisor on filing an amended return. We will send you a revised giving statement for your records.
Here is a test
Testing
Centered
Content is looking odd
Still have questions?
What happens when I plan my visit?
Once you fill out the "plan your visit" form, we'll be ready to meet you!

On Sunday morning, plan to arrive 20 minutes before the service begins, and park in one of the reserved parking spots. We'll be ready to greet you inside the main entrance with a hot cup of coffee and show you around! If you have kids, we'll help get them checked into their services too. Then, you can enjoy an hour-long service that includes worship and a message.
What should I wear?
Eagle Brook Church – Lakeville is a casual environment, so feel free to wear whatever makes you most comfortable!
What about Kids + Students?
Kids
Have kids birth–5th grade? We've got weekend services just for them! They'll have fun learning about a God who loves them—with music, games, dynamic teaching, and a team of volunteers who can't wait to make this the highlight of the week!
---
Students
Ground Zero (grades 6-8) and Revolution (grades 9-12) are places for students to grow in their faith, worships God, and have fun together. They meet on Wednesdays during the school year and spend time hanging out, singing, listening to a message, and diving into discussion in a small group.
Will it be safe to attend in person?
Having a safe and comfortable space for you to take in an Easter service is important to us.
- Yes, we have extra cleaning measures in place.
- Yes, we ask that you wear a mask the entire time you're at church (unless you're taking a sip from that yummy drink in your mug).
- Yes, the auditorium allows for social distancing.
We meet at:
Lakeville South High School
21135 Jacquard Ave
Lakeville, MN 55044
Sunday 9 + 11 am